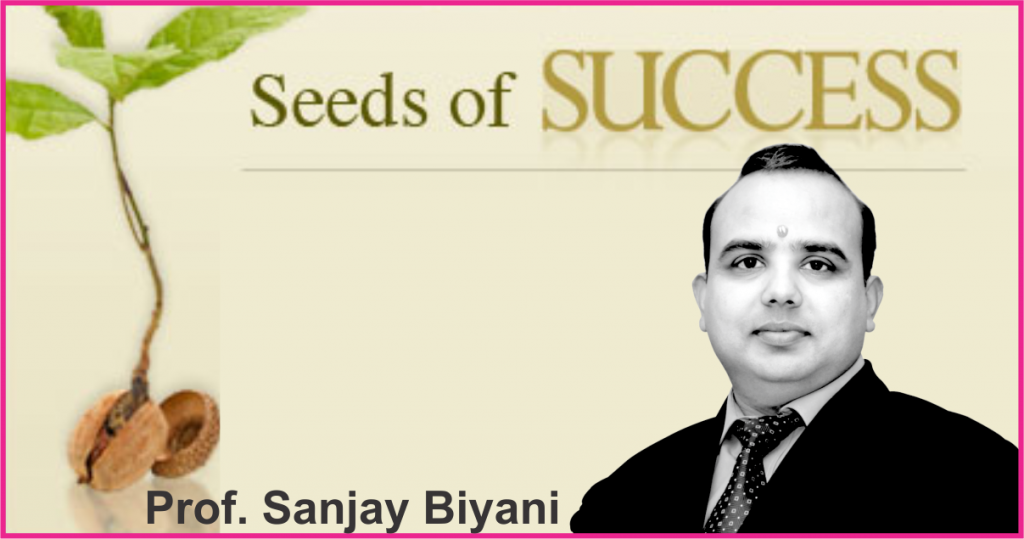 At which stage we should decide our career goal? And how important it is for success?
It's a very important question especially for youth because everyone wants to be successful. Till the age of 25, the students struggle a lot to establish themselves. Keeping these things in view we have to consider and find out the seed of success. If we observe minutely around us there will be a seed, or desire or an inspiration. Every desire grows just like a tree which have been a seed initially and matured with time.
If anyone wants to explore the mantra for success firstly need to explore the level of his/her desire. If there is more prominent or burning desire then bigger will be the success tree.
What is burning desire in terms of counseling?
Burning desire is a seed for success. If one possesses the burning desire seed along with fertile land of hard work the tree of success will grow and prosper genuinely. Every student has different types of skills and interests and unfortunately our society and the concern of parents is to make their child do what they want, which is not right. The child has to find out what he/she love to do actually.
How one can find out what is their burning desire? And how much it is important for us to find out at the earliest what we actually want?
This is a very interesting and important question for our youth. The simple answer for this is whenever we get a feel from inside for any work that, "Wow! It's amazing, I'm enjoying it". This is called actually burning desire, passion or interest.
But the question arises that whether this is inner voice or external influence of others like parents, friends, neighbors and relatives. In external influences there will be a lot of hard work but no success will be there. If one wants to be successful like Amitab Bachan, Steve Jobs, Dilip Kumar then they have to find out that is the desire is your own or imposed by others. If it is your inner voice, then its right and one can attain success. And if it is from external influence then it's wrong.
Is there any relationship between goal and success as to achieve a goal one has to be successful?
There is actually a very important and distinguished relationship between the two. Burning desire is more important than the professional course we opt for. For example, Steve Job, Bill Gates and Mark Zuckerberg etc. all such success people who were college dropouts but still were successful because they loved their work and enjoyed doing it.
Do you have any personal example for this success mantra?
Basically, I'm a CA by qualification and profession and completed it because of external pressure from family but after one year, I realized that this is not exactly what I desire. So, I changed my profession from CA to an educationist and I'm enjoying it a lot. Since then from 22 years I followed my heart and had whatever I dreamt of. I managed to establish a successful web portal which is counted among top 10 educational web portals in India," Guru Kpo.com", from where students can get any type of study material either in the form of text or video and even related to career counseling. We established various educational institutions because we followed our passions. Therefore, I want to convey a message to the youth never leave your desire. Let your desire grow and then you will attain success.
Author: Dr. Sanjay Biyani(Director Academic)
To know more about Prof. Sanjay Biyani visit www.sanjaybiyani.com