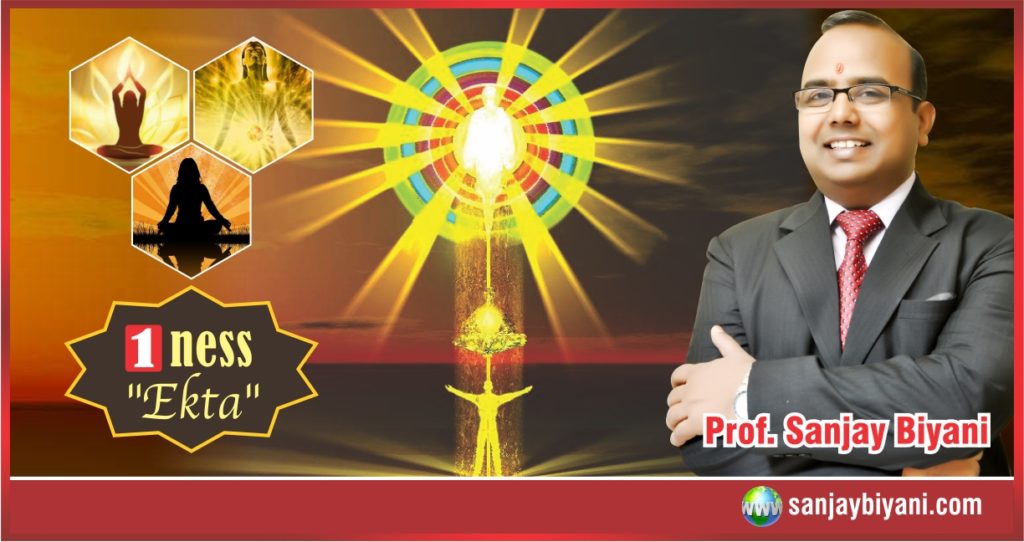 Oneness of God, Oneness of religion, Oneness of humanity…..

Tomorrow, I went to a palce, people over there are happy, laughing and positive vibes are coming from them….. Leaving that place I went to the next one where people are screaming , crying and cursing god for a sudden death in the family.
Wholeness is not just a word we should understand its deep meaning which helps us in accepting all the things in a better way.

We became happy and welcome the new born but we are sad and unhappy on death, why?

Rather we should surrender to the decision of God. We should understand that both are the decision of god , we need to accept it and try to overcome the problem.

Both joy & sorrow, birth & death are one, they are just different sides of the same coin.

Harmony brings joy to our life, smiles on our lovely faces which ends up all the negativity within us.

People face stages on mishaps-
1. They don't accept what happens.
2. Why me? Why not other?
3. Crying & curse their destiny.
4. Accepting the things & try to solve it.

If on the first step we accept things and take them as one, we can find more solution to a problem.

Accepting things brings peace & ultimate happiness the our lives.
The morning session in Biyani Group of Colleges ends with " OM MANI PADME HUM" where om stands for god, mani stands for money , padme stands stands for lotus and hum stands for soul.

All the faculty members & students bow down, fold their hands and depicting oneness of mind and soul.