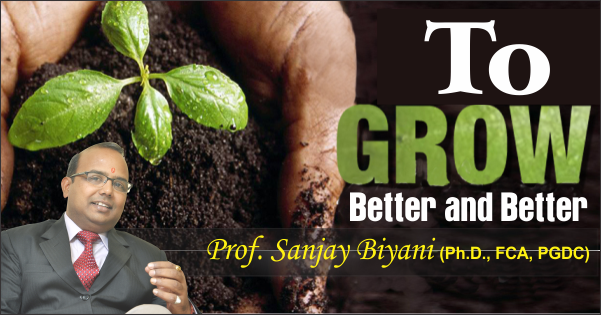 It's a fact we can bear the capability to be special, loving and caring. And we can enhance all the qualities by expressing in a better way.
Often people wonder how you can grow your personality. Why we get irritated very easily? Why a child does not get upset over small matters?
We get angry very easily, a slight moment of pressure upsets us and we spoil our mood along with others. We can share our troubles with others on whom we trust. Over the time we have left the quality of asking questions and have restricted ourselves to our own thoughts which lead to all anxiousness. We restrict our self by wondering what people will will say if we ask them for something that we don't know.
Better ask at least one question in a day. Make it a habit to bring one question daily and we will collectively try to solve it. More we explore our inner conflict, more confident we become.
Due to suppression of so many problems we create unnecessary pressure. Ask questions to teachers to parents and get rid of the pressure that you have created.
Rank your expression quality every time. As soon as your expression power grows your personality will grow. Listen to good songs, happy songs which creates happy mood. Remember only one idea can change your whole life.
Prof. Sanjay Biyani
Director (Acad.)
(Thoughts delivered in Assembly held on 10th May, 2016)
To know more about Prof. Sanjay Biyani visit www.sanjaybiyani.com